Il m'a prit beaucoup de temps de créer un jeu Flash.
Cette fois ci, j'ai utiliser le "Zip Bear" créer par Sakai Sachie,
l'écrivain de Picture book.
Les personnages Zip bears et leur voix sont tellement mignons!
Pourquoi ne pas jouer à ce jeu!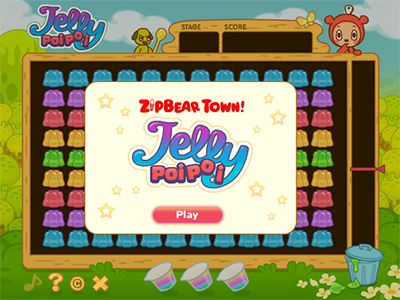 Voici le site Web officiel Sachie Sakai.




--
[ENGLISH]
It's been a long time to make a Flash game.
This time, I use the [Zip Bear] which is created by Sakai Sachie, the Picture book writer.
This zip bear's character and voice are so cute!
Why don't you play this game!

Here is the Sakai Sachie Official Web site.